Advertising

Mishra Dhatu Nigam is looking for apprenticeship and want 10th , 12th candidates.
Company Name : Mishra Dhatu Nigam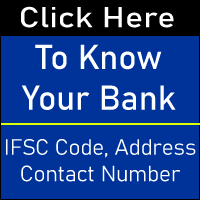 Post Name : Apprenticeship
Location : Hyderabad
Education : 10th , 12th
Experience : Freshers
Advertising

Candidate Requirement for Mishra Dhatu Nigam Recruitment 2020 for Apprenticeship
Certificate Course (ITI)
Job Details for Mishra Dhatu Nigam Recruitment 2020 for Apprenticeship
Company requires 158 ITI Trade Apprentices, two batches for one year apprenticeship training under the Apprenticeship Act, 1961
Fitter 50 (UR-21,EWS-6,OBC-13,SC-7,ST-3)
Electrician 48 (UR-19,EWS-5,OBC-13,SC-7,ST-4)
Machinist 20 (UR-9,EWS-3,OBC-4,SC-3,ST-1)
Turner 20 (UR-7,EWS-2,OBC-6,SC-3,ST-2) 
Welder 20 (UR-9,EWS-2,OBC-5,SC-3,ST-1)
Selection Criteria / Process: Selection of the candidates will be decided based on the merit (percentage of marks obtained in the ITI – NCVT). The final selection will be subjected to verification of the certificates (Age, Qualification, Category, Aadhar) and medical fitness.
Advertising

How To Apply for Mishra Dhatu Nigam Recruitment 2020 for Apprenticeship
The hard copies of the applications should reach to Deputy Manager (TIS & Apprenticeship Training),Mishra Dhatu Nigam Limited, Kanchanbagh, Hyderabad – 500058 on or before 16.10.2020 till 1700 Hrs
Should reach on or before 16 th October, 2020 (Documents along Portal Registration Number is mandatory)
Ref: https://www.fresherslive.com/uploads/2020/October/MISHRA-DHATU-NIGAM-LIMITED-1601870082.pdf
Know About Mishra Dhatu Nigam
MIDHANI is located in the historic city of Hyderabad in the southern State of Andhra Pradesh, reputed for the manufacture of Wootz Steel which went into making of the world-acclaimed Damascus Sword.MIDHANI – an ISO 9001:2000 Company with modern metallurgical facilities and high degree of technical competence in manufacturing a wide range of Superalloys, Titanium, Special Purpose Steels and other special metals and alloys meeting stringent international standards for application in Aerospace, Defence, Atomic Energy, Power Generation, Chemical and other hi-tech industries.
Click Here to Apply for Mishra Dhatu Nigam Recruitment 2020 for Apprenticeship