Advertising

Full Time
Applications have closed
JOB SCOPE

To carry out, under guidance and supervision, software development assignments of moderate complexity.
This requires building the software according to detailed functional and technical requirements and specifications.
A Developer I will analyze, design, build, modify, debug and correct software applications and modules in support of business systems.
They will work with Project Managers, fellow developers, QA teams, senior staff and other key stakeholders as required to deliver solutions.
Advertising

Skills & Certifications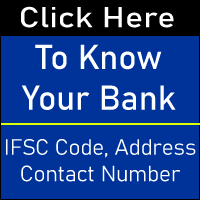 Has knowledge of programming languages, data structures, algorithms and software development patterns
Has the ability to translate and develop logic from technical specifications
Has knowledge and experience of developing computer software and can demonstrate knowledge of related concepts, practices and processes
Has professional experience (0-3 years) in reading, developing, and troubleshooting software in languages such as: BASIC, C, C#, Java, JavaScript, Python, and SQL; and with markup languages such as HTML and XML
Has the ability to understand business needs
Possesses knowledge of aspects of computer technology outside of software development, including hardware, networking, operating systems, and database management systems
Possesses good verbal and written communication skills, as applied to both
technical and non-technical subject matter
Has knowledge of one-or-more software development methodologies (e.g.Waterfall, Scrum)
Knowledge or experience of multi-value databases or NoSQL databases preferred
Knowledge or experience of working with organizations that implement a distribution model preferred
Advertising

Job Title: Developer I
Education & Experience: Bachelor's degree in Computer Science or related field -or- in lieu of degree 4+ years of relevant experience.
Exp Needed: Freshers
Degree Needed: B.E/B.Tech
About the Company: Mouser Electronics is a worldwide leading authorized distributor of semiconductors and electronic components for nearly 800 industry leading manufacturers. We specialize in the rapid introduction of new products and technologies for design engineers and buyers. Our extensive product offering includes semiconductors, interconnects, passives, and electromechanical components.
Click here to apply