Advertising

Nit Warangal is looking for junior research fellow physics and want M.Sc candidates.
Company Name : Nit Warangal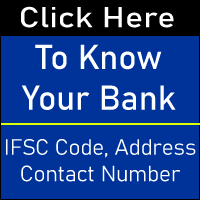 Post Name : Junior Research Fellow Physics
Location : Warangal
Education : M.Sc
Experience : Freshers
Advertising

Candidate Requirement for Nit Warangal Recruitment 2020 for Junior Research Fellow Physics
Education : MSc
Job Details for Nit Warangal Recruitment 2020 for Junior Research Fellow Physics
1. Project title: Dynamics in Complex Environments: from Single Particle to Giant Polymers
2. Position title: Junior Research Fellow (JRF)
3. Number of position(s): 01
4. Duration (in years): 2 years
5. Essential qualification: The candidate must have a valid GATE/NET/CSIR-JRF/UGC-JRF. B.Sc. with Physics as one paper (1st class),MSc/MSc (Tech) in Physics/Engineering Physics (1st class) or B.Tech & M.Tech in equivalent area (1st class)
6. Desired qualifications: Strong interest to work in the field of Statistical physics, Biophysics, Soft Matter, Computational Physics. Expert in any programming language: Fortran, C++, Python, Matlab etc
7. Emoluments and HRA/ Accommodation: Rs. 31,000/- + Rs. 4,960/- (16 % HRA as per norms) per month for 2 years. The selected candidate opting campus accommodation, subjected to the availability are not eligible for HRA.
8. Job nature: The selected candidate will develop models to understand diffusion in complex environment, and dynamics of polymers. The candidate will be collaborating with experimental chemist and biologist.
9. Other benefits: The selected candidates are eligible to register for PhD degree at NIT, Warangal as per institute rules. However s(he) needs to apply for PhD position when the advertisement is open.
10. No. NITW/PHY/SKG/2020/SRG
Advertising

How To Apply for Nit Warangal Recruitment 2020 for Junior Research Fellow Physics
Send the filled application form to email skghosh@nitw.ac.in along with a Bio data/CV and scanned copy of certificates.
2. Last date to apply: 25/01/2021
3. Submission mode: Soft copy
4. Contact: Dr. Surya K. Ghosh Principal Investigator (DST-SERB project) Assistant Professor, Department of Physics, NIT Warangal 506004, Telangana, India
Know About Nit Warangal
National Institute of Technology, Warangal (Deemed University) , formerly known as Regional Engineering College, was established in 1959.
Click Here to Apply for Nit Warangal Recruitment 2020 for Junior Research Fellow Physics