Advertising

NOKIA is looking for off campus drive 2021 and want B.E. / B.Tech , MCA candidates.
Company Name : NOKIA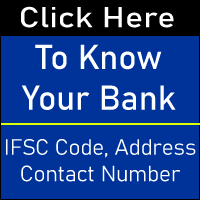 Post Name : Off Campus Drive 2021
Location : Chennai
Education : B.E. / B.Tech , MCA
Experience : Freshers
Advertising

Candidate Requirement for NOKIA Jobs 2020 : Off Campus Drive 2021
Degree Needed: BE/BTech/MCA
Job Details for NOKIA Jobs 2020 : Off Campus Drive 2021
Job Description
Trainees rotate through different functions to experience the company from the ground and up. The Trainee performs delegated tasks with the objective to take over more and more responsibilities and learn all required skills for their future job.
Job Responsibilities & Competencies
You will be working under the guidance of a technical lead or senior engineer in an assigned solution development project.
Your responsibilities will be:
– Installing configuring and Integratiing software systems
– Learn to Technology exploration, developing software solution modules and components from specifications
– Learn to design business processes and workflows .
– Learn to Documenting and unit testing software implementations
– Working closely with technical lead, peer developers and testers
– Help to troubleshoot and fixing issues related to software implementations
Qualifications:
– Studying Bachelors or Master's Degree in Engineering ( Compueter science / Electronics and communications )
– Fluent English both in verbal and written
– Good foundation and understanding of programming concepts and principles.
– Knowledge in Java and Pythin Programming language .
– Knowledge in Machine learning Concepts
– Knowledge in Database and Data strcutures
– Knowledge in UNIX-based operation systems with Linux/Unix command line experience
– Networking (knowledge of TCP/IP, SSL, HTTP, Routing, etc
Work Location: Chennai, Tamil Nadu, India
Exp Needed: Freshers
Degree Needed: BE/BTech/MCA
Advertising

How To Apply for NOKIA Jobs 2020 : Off Campus Drive 2021
Candidate Should Be Direct Apply Also
Know About NOKIA
Nokia Software is the leading solutions provider in the telecoms software market helping to drive large-scale service and network operations automation and digital business transformation in support of customer migrations to 5G. Built on Nokia's cloud-native Common Software Foundation (CSF), Nokia's multi-vendor and multi-network software solutions enrich and secure user experiences automate operations and infrastructure and enable new revenue streams and cost efficiencies.
Click Here to Apply for NOKIA Jobs 2020 : Off Campus Drive 2021