Ntt Data is looking for accounts receivables and want Any Graduate candidates.
Company Name : Ntt Data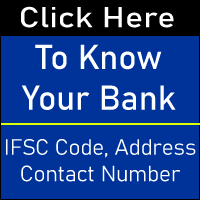 Post Name : Accounts Receivables
Location : Gurgaon
Education : Any Graduate
Experience : Freshers
Advertising

Candidate Requirement for Ntt Data Jobs 2020 : Accounts Receivables
Education Background: Graduate in Commerce
Job Details for Ntt Data Jobs 2020 : Accounts Receivables
Job Description
Responsibilities
To have weekly meetings with the Manager and provide updates on Individuals and their respective Clients.
To report any non compliance issues to the Manager so that precautionary measures can be put in place.
To organize and conduct periodical Team Meetings and also One on One's, with the Team members.
To ensure that the Group falling under his/her purview functions as a cohesive unit and that it performs, effectively and efficiently, the Invoicing process for the Business Lines of NTT DATA.
To help in Leave Planning and ensure adequate presence of the team on the Floor during all business days.
To help supervise the Team and ensure that everyone is acting and working and displaying a professional front (including discipline / attire, etc).
To ensure, by checking on a periodical basis that the group updates all the trackers that are required to be maintained. For example, WIP, etc.
To assist and help the group to reduce the WIP amount, DSO etc
Be a part of the regular RU specific Conf calls (Financial Review) and also audit the information provided and to ensure that the Team does not miss on attending any of the scheduled Calls
To groom and develop the group process improvements, best practices, designing standard templates, mitigation plans for the team.
Ensure proper control checks are introduced, so that errors are minimized/eliminated.
Responsible for participating in the recruitment process and provide training to new hires
Education Background: Graduate in Commerce
Work Experience:
1-3 year of experience in AR Collections process
Experience in SAP
Key Responsibilities

• Ensure Invoices are collected as per the contractual term.
• Calling Customer to follow up for Collection against Overdue invoices.
• Ensure all invoices have been dispatched to the client on timely basis.
• Sending weekly Statement of Account, open AR report and unapplied Payment report to the Management.
• Provide timely remittance to cash application team and support them to apply the payment timely and correctly.
Key Performance Parameters:
• Payments collected as per contractual payment terms.
• Achieve collection against past due AR percentage target for assigned portfolio.
• Timely action for resolving past due invoices to ensure timely payments.
Essential Knowledge and Analytical Skills MS Word/Excel

Fluent in English; both written and verbal communication skills essential.
Managerial and Soft Skills:
Flexible in regard to shift timings
Result Oriented
Pleasing Personality
High integrity
Team Player/ Team work/ Ability to manage work under Pressure
Advertising

How To Apply for Ntt Data Jobs 2020 : Accounts Receivables
Candidate Should Be Direct Apply Also
Know About Ntt Data
NTT DATA Corporation is a Japanese multinational system integration company and a partially-owned subsidiary of Nippon Telegraph and Telephone. Japan Telegraph and Telephone Public Corporation, a predecessor of NTT, started Data Communications business in 1967.
Click Here to Apply for Ntt Data Jobs 2020 : Accounts Receivables