Advertising

Job Description-
•    B.Tech/ B.E/M.Tech – 2020 pass out.
•    Thorough in C programming, knowledge of scripting language like Python
•    Knowledge of Networking like OSI model and applications
•    Familiarity with Linux based embedded platforms and debugging embedded software
•    Knowledge of Linux OS internals, kernel module development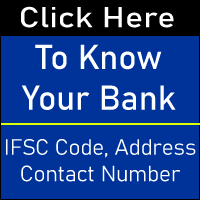 Advertising








About NXP Semiconductors: N.V. (NASDAQ: NXPI) enables secure connections and infrastructure for a smarter world, advancing solutions that make lives easier, better, and safer. As the world leader in secure connectivity solutions for embedded applications, NXP is driving innovation in the automotive, industrial & IoT, mobile, and communication infrastructure markets. Built on more than 60 years of combined experience and expertise, the company has over 29,000 employees in more than 30 countries and posted revenue of $8.88 billion in 2019.
At NXP we impact day-to-day life for millions of people across the globe through our strategy of 'Secure Connections for a Smarter World'. NXP works side-by-side with customers to develop cutting-edge products and solutions for Mobile, the Connected Car, Cyber Security, Portable & Wearable and the Internet of Things. Interested in knowing what the future will look like? It's being created right here! We are passionate about winning in everything we do, we are especially passionate about delivering exceptional quality to our customers that goes beyond their expectations. This focus on exceptional quality combined with flawless execution and delivery is part of our DNA, it's who we are. NXP is committed to finding and developing the best talent; talent that is not afraid of taking absolute personal responsibility; talent that will lead us to even greater levels of success.
 

Advertising








Job Profile: Software Engineer
Company Name: NXP Semiconductors
Job Location: Hyderabad, India
Degree Needed: Looking for smart and passionate Graduate/Postgraduate  -2020 pass out from Hyderabad location who can start immediately.