Advertising

Oracle India is looking for off campus drive 2020 and want B.E. / B.Tech , MCA candidates.
Company Name : Oracle India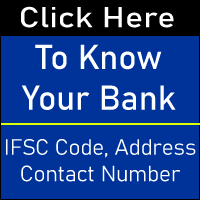 Post Name : Off Campus Drive 2020
Location : Hyderabad
Education : B.E. / B.Tech , MCA
Experience : Freshers
Advertising

Candidate Requirement for Oracle India Jobs 2020 : Off Campus Drive 2020
Degree Needed: B.E/B.Tech/MCA
Job Details for Oracle India Jobs 2020 : Off Campus Drive 2020
Detailed Description and Job Requirements
Design, develop, troubleshoot and debug software programs for databases, applications, tools, networks etc.


As a member of the software engineering division, you will use basic knowledge of software architecture to perform tasks associated with developing, debugging or designing software applications or operating systems according to provided design specifications.

Build enhancements within an existing software architecture.


Work involves some problem solving with assistance and guidance in understanding and applying company policies and processes.

Gaining competence in own area and acquiring a higher-level understanding of role, processes and procedures.
Desired Candidate Profile:
BS degree or equivalent experience relevant to functional area.

0-2 years of previous software engineering or related experience.
Company Name: Oracle
Work Location: Hyderabad
Job Profile – Software Developer
Exp Needed: 0-2 Yrs
Advertising

How To Apply for Oracle India Jobs 2020 : Off Campus Drive 2020
Candidate Should Be Direct Apply Also
Know About Oracle India
Emerging technologies are disrupting old paradigms and unleashing new opportunities. Oracle has embedded innovative technologies in every aspect of our cloud, enabling companies to reimagine their businesses, processes, and experiences. Oracle is again revolutionizing how data is managed. Oracle is the #1 provider of business software, with a broad portfolio of solutions for companies of all sizes. Today, 430,000 customers in 175 countries use Oracle technologies to seize business opportunities and solve real, tangible challenges.
Click Here to Apply for Oracle India Jobs 2020 : Off Campus Drive 2020