Advertising

Orange Business Services Freshers Recruitment 2020 :Orange is one of the world's leading telecommunications operators with sales of 42 billion euros in 2019 and 147,000 employees worldwide at 31 December 2019, including 87,000 employees in France. The Group has a total customer base of 266 million customers worldwide at 31 December 2019, including 207 million mobile customers and 21million fixed broadband customers. The Group is present in 26 countries. Orange is also a leading provider of global IT and telecommunication services to multinational companies, under the brand Orange Business Services.
 

Advertising







About the role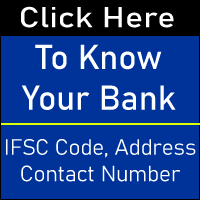 Ensure the activities by holding the commitments in terms of quality, costs and deadlines.
Participate in the Release planning and identify the risks
Application development
Analysis and Problem solving
Active member in Scrum team
Ensure no blocking in the devlopement activities
Efficiently working on Agile processes
Having good expertise on Scriping
Analyse quality of service and suggest improvements, wherever possible
Documentation
Education, qualifications, and certifications
B.E. / B.Tech., MCA, M.Sc. / B.Sc (Computer Science) or equivalent
Experience
0 to 1 year(s) of relevant experience in Software development
Good level of practiced technical knowledge.
 

Advertising







Desired Candidate Profile:
Must have strong knowledge on Programming languages – Java / PhP / Python / Golang
Must have excellent knowledge of concepts of Data structures and Algorithms
Should have clear understading of Software development process (SDLC)
Shall be proficient in Database concepts and Normalization
Must be able to work on Linux environment and develop shell scripts
Should be able to work on GUI designing using HTML, CSS and JavaScript
Must have good communication and presentation skills
Knowledge on frameworks (like, Struts, Spring, Hibernate, Zend, Laravel, WordPress, Drupal, Zoomla, Android SDK, iOS SDK) will be an added advantage
Job Profile: Associate Software Engineer
Degree Needed: B.E. / B.Tech/MCA, M.Sc. / B.Sc
Work Location: Gurugram