Full Time
Off Campus
Applications have closed
Job Profile: Telecom Trainee
Degree Needed: B.E(CSE/IT/ECE)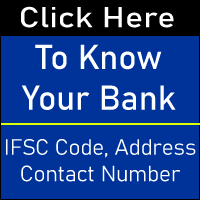 Batch Eligible: 2018/2019 passed outs
Eligibility Criteria:
* Education: B.E(CSE/IT/ECE) – 2018/2019 passed outs , No Current Arrears
* Consistent 60% marks throughout (10th, 12th, UG / PG)
* Good communication skills
Job Role: Telecom Trainee(For 1 year)
Skills Required:
Good knowledge in GSM, GPRS, BSS, NSS etc..
Knowledge in telecom protocol like SS7 etc.
CANDIDATES MUST BE WILLING TO SIGN A 3-YEARS OF AGREEMENT WITH US, WHICH IS NON-BREAKABLE.
If interested please walk-in to the above-mentioned venue from 11th Feb(Mon) to 21st Feb(Fri) except 15th & 16th Feb 2020 at 10.00 am, Please refer your friends.
Interview process:
Level 1: Initial HR Screening
Level 2: GSM & GPRS
Level 3: HR Discussion
Interview Date :  11th Feb(Mon) to 21st Feb(Fri) except 15th & 16th Feb 2020
Interview Timing: 10:00 am to 12.00 pm
Work Location: Chennai
Company Name: Plintron Hiring Freshers As Telecom Trainee: Plintron is the world's largest multi-country cloud communications-as-a-service provider, offering its Cloud Communications Solutions to Consumer Businesses, Devices Businesses and Enterprise Telephony Businesses globally.ON
Venue:
Plintron
Block 6, GKS Tech Park , 3rd Floor
DLF-Tech Park, 1/124 Shivaji Gardens,
Ramapuram,
Chennai – 600089