Advertising

Qualcomm is looking for rtl ddr phy design and want candidates.
Company Name : Qualcomm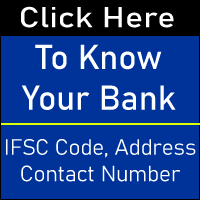 Post Name : Rtl Ddr Phy Design
Location : Bengaluru / Bangalore
Education : Any Graduate / Post Graduate
Experience : Freshers
Advertising

Candidate Requirement for Qualcomm Jobs 2020 : Rtl Ddr Phy Design
Company:qualcomm India Private Limitedjob Area:engineering Group, Engineering Group > Hardware Engineeringjob Overview:qualcomm Is A Company Of Inventors That Unlocked 5g Ushering In An Age Of Rapid Acceleration In Connectivity And New Possibilit
Job Details for Qualcomm Jobs 2020 : Rtl Ddr Phy Design
Company:
Qualcomm India Private LimitedJob Area:
Engineering Group, Engineering Group > Hardware EngineeringJob Overview:
Qualcomm is a company of inventors that unlocked 5G ushering in an age of rapid acceleration in connectivity and new possibilities that will transform industries, create jobs, and enrich lives. But this is just the beginning. It takes inventive minds with diverse skills, backgrounds, and cultures to transform 5Gs potential into world-changing technologies and products. This is the Invention Age – and this is where you come in.
Responsibilities
– Architecture, design and development of high performance, low power DDR PHYs in cutting edge technologies
– Architecture study and design trade-off analysis to align with product requirements & roadmap
– RTL design, synthesis, STA, DFT, functional verification debug, power analysis are expected to be key tasks
– Establish solid design process and reviews to drive productivity & quality
Skills/Experience
– Must have experience with RTL logic design, DFT and timing analysis
– Good understanding of LPDDR2/3/4/5 & PCDDR2/3/4 standards are desirable
– VLSI circuit design understanding
– Unix/Perl/TCL scripting
– Excellent communication skills and ability to work across multiple teams in multiple locations
Education Requirements
-BTech/MTech EE/ECE/CS
Applicants: If you need an accommodation, during the application/hiring process, you may request an accommodation by sending email to (mailto:accommodationsupport@qualcomm.com?subject=Accommodation%20Support)
To all Staffing and Recruiting Agencies:Our Careers Site is only for individuals seeking a job at Qualcomm. Staffing and recruiting agencies and individuals being represented by an agency are not authorized to use this site or to submit profiles, applications or resumes, and any such submissions will be considered unsolicited. Qualcomm does not accept unsolicited resumes or applications from agencies. Please do not forward resumes to our jobs alias, Qualcomm employees or any other company location. Qualcomm is not responsible for any fees related to unsolicited resumes/applications.
Advertising

Click Here to Apply for Qualcomm Jobs 2020 : Rtl Ddr Phy Design