Advertising

RBI is looking for consultant medical and want MBBS , M.D. candidates.
Company Name : RBI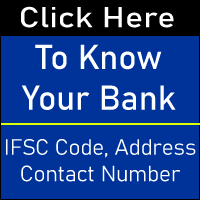 Post Name : Consultant Medical
Location : Across India
Education : MBBS , M.D.
Experience : Freshers
Advertising

Candidate Requirement for RBI Recruitment 2020 for Consultant Medical
Education : MBBS / MD
Job Details for RBI Recruitment 2020 for Consultant Medical
Engagement of Medical Consultant (MC) in the Bank on contract basis with fixed hourly remuneration, Gangtok
Eligibility Criteria:
(i) Applicant should possess MBBS degree of any University recognized by the Medical Council of India in the Allopathic system of medicine.
(ii) Applicant having Master's Degree in General Medicine may also apply.
(iii) Applicant should have a minimum of 2 (two) years post qualification experience practicing Allopathic system of medicine in any hospital or clinic as Medical Practitioner.
(iv) Applicant should have his/her dispensary or place of residence within a radius of 2-5 km from the Bank's dispensaries.
Remuneration, duty hours and other conditions:
(i) During the period of contract, a remuneration of Rs.1000/- per hour will be paid. Out of the monthly remuneration so payable, a sum of Rs.1000/- per month will be treated as conveyance expenses. No other facilities/perks will be payable to the MC engaged on contract basis.
Advertising

How To Apply for RBI Recruitment 2020 for Consultant Medical
The last date for submitting the application has been extended to November 22, 2020 upto 1700 hours.
Know About RBI
The Reserve Bank of India is Indias central bank, responsible for the issue and supply of the Indian rupee and the regulation of the Indian banking system. It also manages the countrys main payment systems and works to promote its economic development.
Click Here to Apply for RBI Recruitment 2020 for Consultant Medical