Advertising

Reliance Jio is looking for off campus drive 2021 and want B.E. / B.Tech candidates.
Company Name : Reliance Jio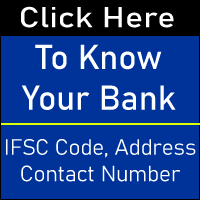 Post Name : Off Campus Drive 2021
Location : Bangalore
Education : B.E. / B.Tech
Experience : Freshers
Advertising

Candidate Requirement for Reliance Jio Jobs 2020 : Off Campus Drive 2021
Education : B.E./ B.Tech
Job Details for Reliance Jio Jobs 2020 : Off Campus Drive 2021
Job Responsibilities :
1. Design, plan and engineer end to end international networks
2. Coordinate with device and product teams to develop requirements to
support 4G, 3G and 2G roaming capability
3. Validate technical requirements and designs for enabling global
roaming that includes authentication, authorization, accounting,
billing, provisioning, performance management etc.. in seamless manner.
4. Support the preparation of technical level proposals for new network
deployment / upgrades / investments with business unit inputs for
internal business decisions and budgeting
5. Execute validation of service provider's capabilities in terms of
performance, coverage, etc.
6. Analyze and troubleshoot network, performance and route analysis
7. Identify root cause issues and make recommendations for improvement
Desired Candidate Profile:
Education Requirement :

B.E./ B.Tech

Experience Requirement :

Fresher
Skills & Competencies :
1. Knowledge of 4G, 3G and 2G network
2. Knowledge of network deployment
3. Communication skills (Written and Verbal)
4. Analytical skills
5. Team player
6. Business acumen
Advertising

How To Apply for Reliance Jio Jobs 2020 : Off Campus Drive 2021
Candidate Should Be Direct Apply Also
Know About Reliance Jio
Reliance Jio Infocomm Limited, d/b/a Jio, is an Indian telecommunications company and a subsidiary of Jio Platforms, headquartered in Mumbai, Maharashtra, India. It operates a national LTE network with coverage across all 22 telecom circles.
Click Here to Apply for Reliance Jio Jobs 2020 : Off Campus Drive 2021