Advertising

Repco Home Finance Limited is looking for branch head cadre manager and want Any Graduate candidates.
Company Name : Repco Home Finance Limited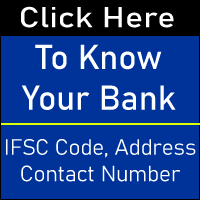 Post Name : Branch Head Cadre Manager
Location : Chennai
Education : Any Graduate
Experience : Freshers
Advertising

Candidate Requirement for Repco Home Finance Limited Recruitment 2020 for Branch Head Cadre Manager
Any Graduate
Job Details for Repco Home Finance Limited Recruitment 2020 for Branch Head Cadre Manager
Position: Branch Head (Cadre-Manager)
Location: Amravati, Nasik and Kolhapur
1. Age not exceeding 28 years as on 01-01-2021 (relaxation generally upto 40 years of age can be considered based on commensurate, relevant prior experience)
2. Any Graduation (10+2+3 format) from a UGC recognized university. Post graduation & professional qualification shall be given additional weightage.
3. Minimum 3 years experience (for age not exceeding 28 years) in Housing Finance/Retail Lending /marketing of financial products (Home Loan) / branch operations in HFCs/FIs. Exposure in housing finance is a must. Experience of heading a branch will be preferred. For further age relaxation, commensurate additional experience would be required.
4. Extensive in-depth knowledge of local housing finance market with good networking capacity with builders / developers is a must. 5. Fluency in Marathi (read, write & speak) besides English is must. Working knowledge of Hindi will be an added advantage.
Pay & Perquisites: CTC starting from Rs. 7 lakhs per annum (fixed + variable, depending on fitment based on experience, performance in the selection process).
However, experienced candidate would be compensated suitably as per market norms and Management discretion. PROBATION: 1 year (extendable based on performance)
Advertising

How To Apply for Repco Home Finance Limited Recruitment 2020 for Branch Head Cadre Manager
Applications in a sealed envelope super-scribing the "Application for the post of BMMAHARASHTRA (Amravati/ Nasik/ Kolhapur – as applicable)-JANUARY 2021" shall be forwarded to the address as given below to reach the addressee on or before 5 pm on January 30, 2021: The General Manager (HR) Repco Home Finance Limited 3rd Floor, Alexander Square New No. 2/Old No. 34 & 35 Sardar Patel Road, Guindy Chennai- 600 032
Know About Repco Home Finance Limited
RHFL is a professionally managed housing finance company head quartered in Chennai, Tamil Nadu. We were incorporated in April 2000 to tap the growth potential in the housing finance market. We are registered as a housing finance company with the NHB. As on April 2015, RHFL is operating through 106 branches and 36 satellite centres in Tamil Nadu, Andhra Pradesh, Jharkhand, Kerala, Karnataka, Maharashtra, Madhya Pradesh, Gujarat, Odisha, West Bengal and Puducherry.
Click Here to Apply for Repco Home Finance Limited Recruitment 2020 for Branch Head Cadre Manager