Advertising

SHELL is looking for automation tester and want B.E. / B.Tech candidates.
Company Name : SHELL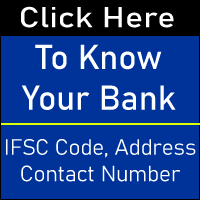 Post Name : Automation Tester
Location : Bangalore
Education : B.E. / B.Tech
Experience : Freshers
Advertising

Candidate Requirement for SHELL Jobs 2020 : Automation Tester
Education : B.E. / B.Tech
Job Details for SHELL Jobs 2020 : Automation Tester
The Automation Tester will be responsible for design and develop Functional and Automation test Frameworks and automate tests using Selenium, APPIUM and WebDriver. Develop automated tests to test Web Services and REST APIs.
Job Description:
•As an automation tester, you will be responsible to Active contribute into end-to-end test activities such as test script development, test execution & defects management.
•Work collaboratively with Test Lead / Business Analysts in project to assess test scenarios and provide test requirements based on risk-based testing methodology.
•Design and Develop , Maintain Test scenarios, test conditions, test scripts, test data, and expected results for test streams, including Product Test, Integration Test, Technical Test and Deployment Test.
•Develop, update and maintain existing regression test assets
•Identify & Manage Test Data, Test Environment needs.
•Work closely with developers, support for various testing activities including test case / script writing, Clarification, data load, build deployments etc.
•Execute test scripts
•Provide test progress, test results with accurate Reporting to leads.
•Provide clarity on defect severity & priority.
•Participate in continues improvement initiatives.
•Being flexible to develop T shaped skills by augmenting manual testing experience and also building domain related skills
Automation Frameworks , tools , technologies and Quality Engineering Methodologies
Experience with Test Automation of integration and UI end-to-end automated tests
Experienced with STLC and Testing Concepts
Understanding of build pipelines, software development lifecycle, testing methodologies, QA terminology, processes and procedures using ATDD and TDD methods
Work Expertise in Test automation of Web Services and Web APIs
Real time work experience in developing Automation Frameworks such as Selenium WebDriver, APPIUM, Protractor, Jasmine , UFT etc. to test web applications across multiple browsers
Knowledge of C#, VBScript, JavaScript & Typescript is desired.
Advertising

How To Apply for SHELL Jobs 2020 : Automation Tester
Candidate Should Be Direct Apply Also
Know About SHELL
At Shell India, we invest in our people through our industry-leading development programmes, which see our employees, thrive and gain access to experts on a local and global level. To date, we have invested more than US$ 1 billion already in India's energy sector alone, in socially and environmentally responsible ways. Shell is the only global major to have a fuel retail license in India.