Advertising

Full Time
Applications have closed
Hi,
We have urgent requirement for Fresher- Female only.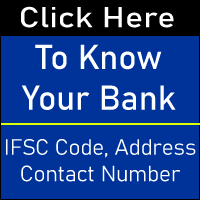 If you are interested then , Please come direct walkin.
Contact person : Pooja sharma
Note : Hindi language is Mandatory
JD :
MIS knowledge is mandatory.
coordinate with client through call.
Regards,
Pooja sharma
Salary: Not Disclosed by Recruiter
Industry:Insurance
Functional Area:ITES, BPO, KPO, LPO, Customer Service, Operations
Role Category:Voice
Role:Telecalling/Telemarketing Executive
Advertising

Key skills
Telecalling customer service Customer Care customer support
Desired Candidate Profile
Please refer to the Job description above
Company Profile
Shriram Life Insurance Company Limited.
About Shriram Life Insurance
Shriram Life Insurance Company Limited (SLIC) is a part of Rs.1, 40,000 Crores financial services conglomerate Shriram Group, in association with Sanlam Group of South Africa. Shriram Life is a profit making Life Insurance Company with a mission to be the No.1 Life Insurance Company in the country with a purpose to serve the segments of society most vulnerable to economic impacts in the event of the loss of breadwinner of the family.
Life insurance arm of Shriram Group has carried forward the group philosophy of financial inclusion by penetrating the unexplored segments. Shriram Life has significantly focused on Inclusive growth by taking life insurance to the section where it is needed the most -The 'AAM AADMI' (Common Man)
SLIC is embarking on an ambitious expansion plan & is on lookout for talented & ambitious professionals.
View Contact Details+
Contact Company:Shriram Life Insurance Company Limited.
Click here to apply