Advertising

Siemens Technology is looking for mindapps srdeveloper fullstack 1 and want candidates.
Company Name : Siemens Technology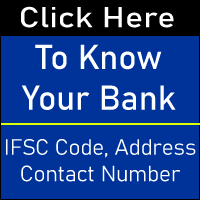 Post Name : Mindapps Srdeveloper Fullstack 1
Location : India, Bengaluru / Bangalore
Education : Any Graduate / Post Graduate
Experience : Freshers
Advertising

Candidate Requirement for Siemens Technology Jobs 2020 : Mindapps Srdeveloper Fullstack 1
Job Description :Siemens Founded The New Business Unit Siemens Advanta (formerly Known As Siemens Iot Services) On April 1, 2019 With Its Headquarter In Munich, Germany. It Has Been Crafted To Unlock The Digital Future Of Its Clients By Offering
Job Details for Siemens Technology Jobs 2020 : Mindapps Srdeveloper Fullstack 1
Job Description :
Siemens founded the new business unit Siemens Advanta (formerly known as Siemens IoT Services) on April 1, 2019 with its headquarter in Munich, Germany. It has been crafted to unlock the digital future of its clients by offering end-to-end support on their outstanding digitalization journey. Siemens Advanta is a strategic advisor and a trusted implementation partner in digital transformation and industrial IoT with a global network of more than 8000 employees in 10 countries and 21 offices. Highly skilled and experienced specialists offer services which range from consulting to craft & prototyping to solution & implementation and operation everything out of one hand.
Before our software developers write even a single line of code, they have to understand what drives our customers. Knowledge means exchange discussions with colleagues from all over the world.
What part will you play?
Capable of developing cloudand edge computingbased solutions for industrial automation domain.
Preferable to have a fair knowledge of industrial automation domain and also Industrial Internet of Things (IIOTs). Knowledge of various network of interconnected devices that are connected via wired and wireless mesh networks.
Ability to quickly understand and learn new and emerging technologies.
Able to conceive ideas and prepare quick pre-development prototypes for internal review and to assess the technical feasibility of the use cases.
Team player having exposure to working with global cross culture teams and should good have presentation skills. Strong Analytical and Problem Solving Skills.
Use your skills to move the world forward
You should have strong experience in Strong Knowledge of Angular, Node ( Type script)
Strong Knowledge of one of the cloud platforms (CloudFoundry/AWS/Azure).
Testing frameworks like Cypress, Jasmine, Karma, Protractor
Strong knowledge in Object Oriented programming and Design principles & patterns.
Conversant with typical software development processes / methodologies and exposure in working with multi-site global teams.
Good knowledge on Unit Testing, TDD etc.
This role is based in Bangalore. You'll also get to visit other locations in India and beyond, so you'll need to go where this journey takes you. In return, you'll get the chance to work with teams impacting entire cities, countries and the shape of things to come.
We're Siemens. A collection of over 379,000 minds building the future, one day at a time in over 200 countries. We're dedicated to equality, and we encourage applications that reflect the diversity of the communities we work in. At Siemens we are always challenging ourselves to build a better future. We need the most innovative and diverse Digital Minds to develop tomorrow 's reality.
Find out more about the Digital world of Siemens here:
Advertising

Click Here to Apply for Siemens Technology Jobs 2020 : Mindapps Srdeveloper Fullstack 1