Advertising

Siemens Technology is looking for order execution engineer and want candidates.
Company Name : Siemens Technology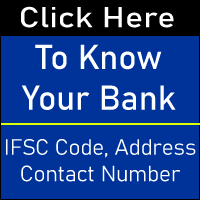 Post Name : Order Execution Engineer
Location : Thane, India
Education : Any Graduate / Post Graduate
Experience : Freshers
Advertising

Candidate Requirement for Siemens Technology Jobs 2020 : Order Execution Engineer
Job Description :we're Enhancing The Way We Live And Work By Intelligently Connecting Energy Systems, Buildings And Industries!!smart Infrastructure From Siemens Makes The World A More Connected And Caring Place Where Resources Are Valued, Where
Job Details for Siemens Technology Jobs 2020 : Order Execution Engineer
Job Description :
We're enhancing the way we live and work by intelligently connecting energy systems, buildings and industries!!
Smart infrastructure from Siemens makes the world a more connected and caring place where resources are valued, where impact on the world is considered, where sustainable energy is delivered reliably and efficiently. It provides the flexible infrastructure to allow society to evolve and respond to changing conditions. Technology and the ingenuity of people come together to be at one with our environments and to care for our world. We do this from the macro to the micro level, from physical products, components and systems to connected, cloud-based digital offerings and services. Siemens offers a broad portfolio of grid control and automation; low- and medium-voltage power distribution, switching and control; and building automation, fire safety and security, HVAC control and energy solutions. ?
Order take over from acquisition team as per standard processes
Collection of site inputs. If required visit the site for collection of mechanical dimensions, understanding of electrical schematics and protection requirements from the customer.
Implementation of collected inputs for finalization of drawings and documents.
Preparation of GA, FV, MSLD, Wiring drawings in line with input received from acquisition team, order requirements / specifications / order contract documents and customer site requirements
Knowledge of Testing of MV products and Numerical relays
Clear understanding of customer requirement with effective communication with all the order partners and submission of drawings to customer as per contract, PO & specifications in consideration with available costs
Follow up with the client for approval on submitted drawings / documents.
Make the Project Plan &Plan the order for manufacturing in line with contractual delivery and approvals (achievements)
Create pool from the different internal stake holders including Design, Breaker Team, Procurement Team, Commercial Team & drive them to get the task completed on time.
Alignment with manufacturing team for deliveries. Coordinate with client for inspections and get the formal inspection clearances with the help of quality team
Responsible for change and claim management and maintain / exceed profitability of an order.
Sends regular / periodical progress updates to the customers / management and as & when required
Apply and get the delivery extensions wherever required.
Good communication and conflict management skills.
Negotiations with vendors for bought out equipments wherever required. Technical evaluation of vendors. Alignment with procurement team for final selection of vendor.
Arranges dispatch clearance from customer & co-ordinates with the factory for dispatch.
Coordinate changes with internal teams. Monitor various order milestones for smooth and timely completion of the order as per contractual requirement.
Monitoring of Purchase Order Status / manufacturing update at supplier end and progress of Post Order Documentation.
Monitor and follow-up on vendor activities, highlight potential delays. To ensure that corrective actions are taken to minimize/manage the delays/damages.
Co-ordinate with Service team for site deployment and arrange to get the FAC (Final Acceptance certificate) from the customer
Important qualities we seek are a positive can-do attitude, a pro-activeness, thinking out of the box with a broad horizon, an aptitude for hard work.
Cross functional collaboration and effective customer management skills are necessary.
Have clear written and oral communication skills.
Be innovative, creative and professional at all the times.
This role is based in Kalwa, where youll get the chance to work with teams impacting entire cities, countries and the shape of things to come. Make your mark in our exciting world of Siemens
Were Siemens. A collection of over 379,000 minds building the future, one day at a time in over 200 countries. We're dedicated to equality and we welcome applications that reflect the diversity of the communities we work in. All employment decisions at Siemens are based on qualifications, merit and business need. Bring your curiosity and imagination, and help us shape tomorrow.
Find out more about Smart Infrastructure at: https://new.siemens.com/global/en/company/topic-areas/smart-infrastructure.html and about Siemens careers at: www.siemens.com/careers
Advertising

Click Here to Apply for Siemens Technology Jobs 2020 : Order Execution Engineer