Advertising

Siemens Technology is looking for sr process associate hire to retire and want B.E. / B.Tech candidates.
Company Name : Siemens Technology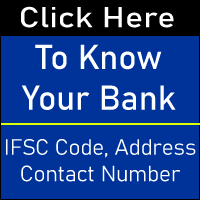 Post Name : Sr Process Associate Hire To Retire
Location : India, Bengaluru / Bangalore
Education : Any Graduate / Post Graduate
Experience : Freshers
Advertising

Candidate Requirement for Siemens Technology Jobs 2020 : Sr Process Associate Hire To Retire
Job Description :payroll Team Is Responsible For Employees Salary Processing. Maintains Payroll Information By Collecting And Entering Data. Updates Payroll Records By Entering Salary Details, Additional Payments, Deductions And Exemptions. Deter
Job Details for Siemens Technology Jobs 2020 : Sr Process Associate Hire To Retire
Job Description :
Payroll Team is responsible for employees salary processing. Maintains Payroll information by collecting and entering data. Updates payroll records by entering salary details, additional payments, deductions and exemptions. Determining payroll liabilities by calculating employee income, taxes, statutory deductions and payments.
Change the future with us
You have end-to-end Payroll Processing for India payroll
You will do process authentication – validation & supporting consolidation of Inputs and is an expert with hands on knowledge on Statutory compliance TDS/PF/ESI/PT payouts and administration
You have expertise in handling Salary Revisions and related processes
You will be custodian & responsible to maintain complete Monthly/Yearly Payroll Reports & Data base consolidation
You have expertise in handling Variable pay/Bonus or Incentive payouts and have knowledge on General Ledger Accounting – Salary related Ledgers – accounting principles and reconciliation and knowledge on Audit handling
You will do coordination with stakeholders, conducting meetings for business reviews
We dont need superheroes, just super minds
and have excellent verbal and written communication skills
You have strong knowledge on MS Office (Excel, PowerPoint and Word) and hands-on experience in SAP you have experience in HR Master Data which would be an added advantage for this role and deep understanding on employee life events
You have experience in any process transition across country or with in the process and Shared services knowledge handled HR projects / ERP transition experience/ Multi process knowledge or Knowledge on the HR tools and technology.
Make your mark in our exciting world at Siemens
This role is based in Bangalore. Youll also get to visit other locations in India and beyond, so youll need to go where this journey takes you. In return, youll get the chance to work with teams impacting entire cities, countries and the craft of things to come.
Were Siemens. A collection of over 379,000 minds building the future, one day at a time in over 200 countries. We're dedicated to equality and we welcome applications that reflect the diversity of the communities we work in. All employment decisions at Siemens are based on qualifications, merit and business need. Bring your curiosity and creativity and help us craft tomorrow.
Find out more about Siemens careers at:
Advertising

Click Here to Apply for Siemens Technology Jobs 2020 : Sr Process Associate Hire To Retire