Advertising

Siemens Technology is looking for type tester regulatory compliance and approval and want B.E. / B.Tech candidates.
Company Name : Siemens Technology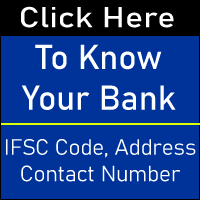 Post Name : Type Tester Regulatory Compliance And Approval
Location : Goa, India
Education : Any Graduate / Post Graduate
Experience : Freshers
Advertising

Candidate Requirement for Siemens Technology Jobs 2020 : Type Tester Regulatory Compliance And Approval
Job Description :type Test -regulatory & Approval Professional * Consults Product Managers And R&d Project Managers In The Requirement Definition Concerning The Testability Of The Requirement. * Demonstrated Experience With International Emc/
Job Details for Siemens Technology Jobs 2020 : Type Tester Regulatory Compliance And Approval
Job Description :
Type Test -Regulatory & Approval Professional
Consults Product Managers and R&D Project Managers in the requirement definition concerning the testability of the requirement.
Demonstrated experience with international EMC/Safety standards (e.g. UL, ANSI, CSA, EN, IEC, ISO)
Experience in working with third-party labs or similar agencies.
Analyses and keeps updated of all regulatory standards concerning technological and functionality requirements.
Contributes to product specification from a regulatory perspective.
Cooperates with product safety experts in minimizing product risks.
Consults in all aspects concerning international product regulations.
Represents our R&D location in external panels and committees.
Review test procedures and may design and execute complex tests.
Participates in design reviews. Identifies potential technical problems or design flaws and use case identification for system conditions.
Participates in the evolution/implementation of product development processes and tools.
Supports ways to reuse components across designs and/or projects.
Analyzes customer feedback and external issue reported on the product portfolio.
Interacts with internal stakeholders such as support representatives, developers, technical writers, project managers, and quality assurance personnel.
Liasoning with external labs to provide suitable clarification for product approvals and certification.
Professional knowledge
Experience in Certification Procedures and Compliance product standard knowledge.
Experienced in Product Validation for embedded products and systems (both hardware and Firmware).
Knowledge with configuration management tools, defect tracking tools, and peer review.
Proficiency in test equipments, climatic chambers, EMI/EMC equipment/test generator setups/ Mechanical validation concepts
Strong documentation and writing skills.
Thorough understanding of the EMI impacts on the embedded products, and its reliability of operation.
Desired knowledge -Know – how of Wireless communication qualification and conformity assessment procedures and basic knowledge of impact of electromagnetic / environmental / product Safety impacts on embedded hardware design.
Advertising

Click Here to Apply for Siemens Technology Jobs 2020 : Type Tester Regulatory Compliance And Approval