Advertising

Full Time
Applications have closed
Srm Technologies is looking for sql database administrator and want B.E. / B.Tech candidates.
Company Name : Srm Technologies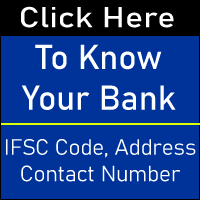 Post Name : SQL Database Administrator
Location : Mumbai
Education : B.E. / B.Tech
Experience : Freshers
Advertising

Candidate Requirement for Srm Technologies Jobs 2020 : SQL Database Administrator
Education : B.E. / B.Tech
Job Details for Srm Technologies Jobs 2020 : SQL Database Administrator
Job Description:
Expert knowledge of database administration on distributed platforms
Experience with setup/configuration/support of SQL Server 2008,2008R2, 2012, 2014, 2016, 2017
Experience in backups, restores and recovery models
Experience in configuring and all components of the MS SQL (Core DB engine and SSRS, SSAS, SSIS )
Experience in Replication topologies, Service Broker, Log Shipping, Database Snapshots, Database Mirroring and in Always On.
Experience in Clustering ( Active-Active & Active-Passive)
Must exhibit in-depth expertise in solving database contention problems (dead locks, blocking etc)
Must have expert hands on performance tuning including both query and server optimization
Configure and maintain database servers and processes, including monitoring of system health and performance to ensure high levels of performance, availability, and security.
Independently analyze, solve, and correct issues in real time, coordinate with OEM for providing problem resolution end-to-end.
Provide 24×7 support for critical production systems.
Advertising

How To Apply for Srm Technologies Jobs 2020 : SQL Database Administrator
Candidate Should Be Direct Apply Also
Know About Srm Technologies
SRM Technologies Private Limited which is part of the renowned SRM Group, is a leading, global provider of outsourced services specializing in application software development, systems integration, web services, hardware and embedded solutions development, technology consulting and project management services.
SRM Technologies was founded in 1999, and has grown to over 970 professionals with Global Headquarters in Chennai and R&D center in Bangalore, India and Regional Headquarters and proximity centers in the United States, UK, and Japan. Committed to delivering quality projects, services and solutions, SRM is an ISO 9001 and SEI CMMI Level 3 Certified.
The SRM group is a multi-million dollar business house with its presence over four decades and having professionals with multi-lingual capabilities and currently operational in 15 cities worldwide. We have long-standing and vibrant partnerships with over 100 companies across the globe. SRM group employs over 5000 people across its business ventures spanning in educational institutions, InfoTech, Technologies and Hospitality industries. SRM group has established strong alliances to facilitate joint research and collaborative programs and constituted an international advisory board with members from international universities and trans-national conglomerates
Click Here to Apply for Srm Technologies Jobs 2020 : SQL Database Administrator