Advertising

Full Time
Off Campus
Applications have closed
Requisite Experience:
• Essential: Persons having an aptitude and orientation for a sales career
• Preferred: A year of relevant direct sales experience in industries like Automobile, Consumer Durables, Financial Services etc., which demand rigorous time bound sales process involving various levers
Key Result Areas:
• Actual vehicle sales against targets
• C0 generation against target
• Conversion ratio at all stages (C0 to retail) against target
• Conversion time at all stages (C0 to retail) against target
• Value-Added Services (Accessory, AMC, TMI etc.) target achieved
• Adherence to market activity plan

Job Description:
Planning & Prospecting
• Creating an activity/target plan for self on a monthly basis to track pipeline, status of each lead and conversion potential
• Adhering to the monthly activations plan by product category & executing market activation activities as planned by DSM & AGM (Sales)
• Documentation and collection of all customer information during the activities in order to open the green form & follow up on the lead allotted and conduct visits/test drives as per appointment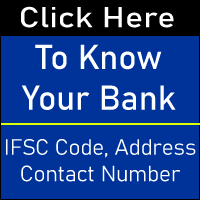 Sales Process
• Conducting a detailed need analysis to engage with the customer & position TML products according to the identified need of the customer
• Performing the demo process highlighting the benefits of the product to the customer and also comparing with competition
• Addressing all product related queries/objection by the customer and involve the DSM when required
• Marketing the various value added services available to the customer
• Generating quotations for the customer based on their requirements and considering the prevalent schemes/offers & guiding the customer on the financing options, RTO process, insurance, booking amount, etc.
• Continuous follow up with the customer at each stage to convert the C0 to retail
• Getting commitment sheet signed off from the customer after booking of the vehicle & confirms the booking by accepting booking amount, opening yellow form and completing all document requirements
• Calculating the estimated time of delivery, explaining the delivery processes to the customer & scheduling delivery time with customer and confirms after discussion with the logistics department
 

Advertising



Behavioural Attributes – Must possess high proficiency:
• Customer Orientation
• Selling Skills
• Result Orientation
• Problem Solving and Decision Making
• Initiative & Objection Handling
• Good Communication
Knowledge required:
• Knowledge of features, benefits and advantages of own and competition products
• Knowledge of financing options available, generate quotation based on the prevalent schemes, documentation required and timelines
• Knowledge of all value added services associated with the product
• Knowledge of events in the calendar year which have a high impact on sales
• Knowledge of product demonstration and objection handling
• Four wheeler commercial vehicle driving license is preferred
Reporting to: Dealer Sales Manager

Selection Process: Online test followed by Interview rounds with TML regional & Dealership team.
Designation: Dealer Sales Executive
Job Role: Sales/Servicing/Backend Operations etc
Annual Compensation: Up to INR 2 LPA (Including Incentives). The candidate will be on dealer's payroll.
Degree and Streams: B.E./B.Tech./MBA/Diploma/Graduates candidates with any stream with no active backlogs. Preferred – Graduation/Post Graduation in sales & marketing discipline
Target Batch: 2020

Job Location: Pan India. Candidates will be offered the job location nearby their preferred interview hub location.
Interview Locations: Pan India locations
Joining: Immediately or upon completion of graduation
Gender: Female/ Male
Tata Motors Group Off Campus Hiring Freshers As Sales Executive: Tata Motors Group (Tata Motors) is a $45 billion organization. It is a leading global automobile manufacturing company. Its diverse portfolio includes an extensive range of cars, sports utility vehicles, trucks, buses and defence vehicles. Tata Motors is India's largest and the only original equipment manufacturer (OEM) offering an extensive range of integrated, smart and e-mobility solutions. TATA Motors commercial vehicle has more than 240 channel partners across India who operates in Sales, Service, and Spares.