Advertising

Full Time
Anywhere
Applications have closed
About the Job:
We are seeking self-motivated and highly productive Software Engineer to work with our development team. You will join a multidisciplinary team that designs and creates the user experience for all our products and clients across the globe.
As a Software Engineer, you will have the opportunity to participate in the full life cycle development of a multi-tier web application and to push the design envelope with new interactions and technologies.
Job Responsibilities:
– Design and develop mission-critical applications developed using AngularJS and Angular, .Net / C#, JavaScript, jQuery, HTML5, CSS3, Web API etc
– Understand the data model and its mapping to the various business processes
– Develop high usability web interfaces to manage complex interactions with non-technical users
– Work in all stages of website development and maintenance – from conception and design through testing and deployment
– Create a simple, well-documented code to solve complex business problems.
– Work closely with other team members, project managers and customers to ensure that all requirements are met and work as per specification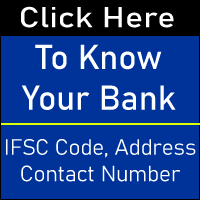 Advertising



Desired Candidate Profile
Basic Qualifications:
– MS or BS degree in Computer Science or other related fields, with 0 – 1 year of experience.
– Strong communication skills.
Skills:
– C#, AngularJS, JavaScript, HTML, CSS, JQuery, Bootstrap, ASP.Net MVC
– They will need a personal laptop to work with during the lockdown.All Saturdays will be working. They will have a total of 4 leaves during the training period.
Interview process :
– Round 1 – Online machine test, Round 2- Skype technical discussion round, Round 3 -HR round, Round 4 – Director round
Under Graduate Qualification BE / B.Tech (Computer Science, Information science, Information Technology) Graduation in 2019,2020
PG Qualifications M.Sc (Comp Sc, IT) Post Graduation in 2019,2020
Company Profile: TSS Consultancy Pvt. Ltd. is 10 years old fast-growing technology solutions provider for the financial industry, with a focus on building innovative products for financial institutions with a focus on compliance and operations. Here are some highlights about us.
– We take pride in the fact that we are a product company, which makes it technically more challenging for our engineers to build scalable and extensible system
– We are a FinTech company (Finance domain), and we have customers in multiple countries
– You may get a chance to work on latest technologies such as Machine Learning
– You will be doing Full Stack development (front end using AngularJS, service side using restful APIs in .Net, and SQL Server backend)
– We reward merit over experience
 

Advertising



Job profile: Junior Software Engineer
Degree Needed: B.E/B.Tech/M.Sc/BS/MS
Batch Eligible: 2019/2020
Exp Needed: 0 – 1 year
Work Location: Rajkot (Gujarat)