Advertising

UBER is looking for software engineering intern and want B.E. / B.Tech candidates.
Company Name : UBER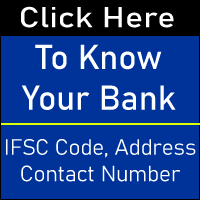 Post Name : Software Engineering Intern
Location : Hyderabad
Education : B.E. / B.Tech
Experience : Freshers
Advertising

Candidate Requirement for UBER Jobs 2020 : Software Engineering Intern
Education : B.Tech
Job Details for UBER Jobs 2020 : Software Engineering Intern
If you meet these criteria, we welcome you to apply.
Qualifications And Desired Skills

Actively pursuing a B.Tech or Integrated Dual Degree (anticipated graduation in 2022) in Computer Science, Electronics Eng, Electrical Engineering, Mechanical or Mathematical Sciences or related fields
Demonstrated software engineering experience through previous internships, work experience, coding competitions, and/or publications
Programming experience one or more application or systems languages (Go, Python, Ruby, Java, C/C++, etc)
Interest in building tools/infrastructure
A desire to be part of a team that delivers impactful results every day
A commitment to writing understandable, maintainable, and reusable software
An innate desire to deliver and a strong sense of accountability for your work
Willingness to learn new languages and methodologies
As an Uber Intern you'll have a direct impact on the customer experience for both riders and drivers. Do you have a beef with our app and want to fix it? Then you should apply to join our team. We are ambitious, engaged and excited about disrupting the transportation industry across the world. Not just another social web app: we are moving real assets and real people around their cities. Outside of your work, you will build meaningful relationships with other Interns and Uber mentors through a variety of summer activities.
Advertising

How To Apply for UBER Jobs 2020 : Software Engineering Intern
Candidate Should Be Direct Apply Also
Know About UBER
We're changing the way people think about transportation. Not that long ago we were just an app to request premium black cars in a few metropolitan areas. Now we're a part of the logistical fabric of more than 10,000 cities around the world. Whether it's a ride or a sandwich, we use technology to give people what they want, when they want it.
For the people who drive with Uber, our app represents a flexible new way to earn money. For cities, we help strengthen local economies, improve access to transportation, and make streets safer.
And that's just what we're doing today. We're thinking about the future, too. With teams working on self-driving cars and flying vehicles, we're in for the long haul. We're reimagining how people and things move from one place to the next.
Click Here to Apply for UBER Jobs 2020 : Software Engineering Intern