Advertising

Full Time
Applications have closed
Job Description:
– You will be responsible for working on both Front-End and Back-End development tasks in general.
– Design and develop custom business applications, as well as develop and maintain high traffic websites and web applications for our clients.
– You will be responsible for producing high quality code/software/web app in PHP, MySQL, HTML/CSS, Ruby on Rails and other web technologies/packages per project requirements.
– You will be responsible to test, troubleshoot bugs & fix them as well as maintain/enhance existing projects.
– You will be responsible to complete the project tasks in estimated time frame and deadline
Advertising

Skill Set Required: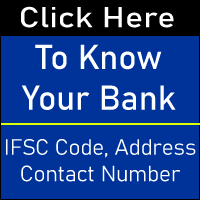 (Any one of these) :
– Core PHP
– MySQL
– HTML
– WordPress
– Ruby on Rails
– Full Stack Developer
– Laravel
Interview Process:
– Written Test on email
– Face to face round
– HR Round
Advertising

Job Description: We are hiring Developers – I.T. freshers for our Noida location.
If you are passionate about technology, constantly seeking to learn and improve skill set, then you are the type of person we are looking for!
As a developer, you will be expected to work on all the layers of web and mobile application development. We believe that our developers can learn new technologies on the fly, so join us to work in an exciting and dynamic work environment. We are offering superb career growth opportunities, great compensation and benefits
Job Location: Noida
Desired Experience: 0-1 Year
Course specialization: B.tech/BCA/MCA
Target batch Pass Out: 2018/2019
Probation/Training Period: 3 Months
Salary: INR 1.8 LPA – INR 2.4 LPA
Tentative date of interview: Will be communicated post registration window is closed
Tentative date of joining: Immediate
Advertising

About the Company: W3villa Technologies Pvt. Ltd. is a software development company with a special focus on start-up and developing companies. Though our offices in New York City, Kanpur, and Delhi, we offer technological software development and maintenance service across the globe around the clock. Our developers are experts in the fields with a respected amount of development experience.
Click here to apply