Advertising

Job Description & Skill Set Required:
– Good programming skills in any language (C/Jave/PLSQL etc.)
– Have an ability to plan, organize and Structure work
– Showcase good analytical and evaluation skills in the tasks
– Excellent problem-solving skills and solution-oriented attitude
– Must be able to work in a team and as an individual
– Should be capable to handle multiple tasks
– Excellent communication skills both verbal and written
– Presentation Skills & Self-Driven
– Have good interpersonal skills
Interview Process:
– Online Written Test
– Technical Interview
– Manager Interview
– HR Interview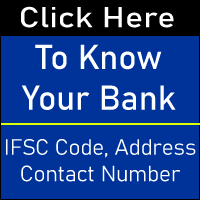 Advertising



About The Company: Winfo is a global IT Solutions company, focused on bringing businesses into the next generation. Winfo provides solutions for seamless business transformation, leveraging leading technologies in ERP, IoT, Analytics and RPA.
A fast-growing IT solutions organisation, Winfo has been successfully engaging with challenging assignments globally in the realm of ERP Transformation, Data Management, lot, Analytics and RPA. An enthusiastic embracer of emerging technologies coupled with the vision of client-centric leadership, Winfo ensures that customers have solutions that meet their technology needs and benefit their business.
Winfo is an equal opportunity, people-centred Company and Winfo has a passionate team with a zeal to successfully implement the latest solutions and technologies for its clients. With a highly motivated leadership team, spread across the U.K., U.S.A, and India, Winfo aims is to continue address client needs through trust and innovation. Winfo seeks to offer an invigorating environment that promotes innovation and ensures growth. Winfo provides a positive work environment within a young and upcoming technology enterprise ecosystem, encouraging new thoughts and expertise to come aboard.
Job Location: Hyderabad
Desired Experience: Freshers
Course Specialization: B.E/B.Tech(CS/IT)/M.E/M.Tech
Academic % Criteria Graduation- Above 60% in all
Target Batch: 2019-20
Salary: INR 2.4 LPA
Bond: 2 Year(2yrs of bond including probation period)
Tentative date of interview: Will be communicated post registration window is closed
Tentative date of joining: Immediate