Advertising

Yash Technologies is looking for off campus drive 2020 and want Any Graduate candidates.
Company Name : Yash Technologies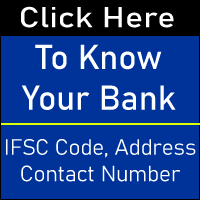 Post Name : Off Campus Drive 2020
Location : Indore
Education : Any Graduate
Experience : Freshers
Advertising

Candidate Requirement for Yash Technologies Jobs 2020 : Off Campus Drive 2020
Any Graduate
Job Details for Yash Technologies Jobs 2020 : Off Campus Drive 2020
What you should have?
A graduate with excellent academic records, with a strong understanding of OOP & OOAD fundamentals
Profound insight into Java,  JEE internals, C/C++, DB Concepts and Microsoft Technologies
Solid critical thinking and problems solving skills
Passion for developing innovative software engineering solutions
Ability to learn and use new technologies
Self- motivated with a strong work ethic
Enthusiastic when embracing new challenges
Positive attitude and demeanour.
Job Profile: Trainee Programmer Job
Company Name: YASH Technologies
Company Location: Indore, IN
Exp Needed: Freshers
Advertising

How To Apply for Yash Technologies Jobs 2020 : Off Campus Drive 2020
Candidate Should Be Direct Apply Also
Know About Yash Technologies
YASH Technologies, a leading enterprise business and technology solution partner for medium and large global customers, is seeking young IT Professionals from the engineering colleges to join us. This is an exciting opportunity to start your career with a company that is making a high impact across the globe on Digital Transformation. If you thrive on the challenges and have the desire to make a real difference in the business world than come and join us !. You will be shaped as seasoned IT professionals and will work on emerging technologies.
Click Here to Apply for Yash Technologies Jobs 2020 : Off Campus Drive 2020