Advertising

Yes Bank is looking for relationship manager service and want B.E. / B.Tech candidates.
Company Name : Yes Bank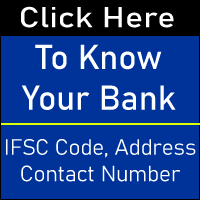 Post Name : Relationship Manager Service
Location : Mumbai
Education : Any Graduate / Post Graduate
Experience : Freshers
Advertising

Candidate Requirement for Yes Bank Jobs 2020 : Relationship Manager Service
Job Description :parameter Yes First Service Rmrole Yf Service Rmreporting Manager Cbslskill Sets * Very High On Customer Focus (service) Considering Sensitivity Client Segment – Service Before Operations Is Key For This Role * Good C
Job Details for Yes Bank Jobs 2020 : Relationship Manager Service
Job Description :
Parameter YES FIRST Service RM
Role YF Service RM
Reporting Manager CBSL
Skill Sets
Very high on customer focus (SERVICE) considering sensitivity client segment – Service before operations is key for this role
Good Communication Skills (Must be fluent) to engage with HNI Clients
In depth understanding of core banking products and banking operations process
Understanding of RBI regulatory and compliance requirements on banking and investment products
Proven ability to multi task, manage timelines and maintaining high operation quality.
High on collaboration in order to ensure smooth execution of client requests across multiple teams in the bank.
Key Objectives for YES FIRST SERVICE RM:
The RM is the primary point of contact for all client requirements, however, the sales nature of RM role requires him/her to be out of the Branch and is not able to coordinate for service requirements of the client. YES FIRST Service RM will ensure the following:
Superior Service Delivery:

First Time Right on all internal and external processes regarding banking and investment requirements of mapped clients
Take ownership for end to end closure and delivery of service to all clients through coordination for service and transactional requirements
Provide a product and process level expertise to managed clients to ensure that service standards are met
Service Support of the RM for Client: Ensure continuity of client engagement on the service delivery front in case of unavailability of RM due to various RM leave, Attrition Gap Period. During the RM absence, while the sales and productivity is deferred, continuity is engagement is critical on the service front in order to ring fence the client. This is even crucial considering that most attriting RMs join the competition.
Pro-active Service Responsibility and Ownership: Success of client service delivery forms a key base for YBL ability to engage with client on channel activation and cross sell. Making a pro-active engagement with clients over phone just to take stock of overall service satisfaction or solve any pending service grievance will go a long way to ensure service satisfaction for YF clients
Create auto model for eliminating escalations: YES FIRST Service RM is required to ensure all service delivery issues of clients resolved at branch level with near zero escalations.
Personal Integrity: Maintain customer privacy & ensure that there is no compromise on customer information with third party. Maintain & follow Yes Personality guidelines & keep oneself updated with basic Banking regulations/knowledge.
Team Work: Being proactive to take on work to balance the team workload without compromise on core deliverables & able to communicate well with staff of all levels
Detailed Roles & Responsibilities for YF Service RM
Expertise in Service Delivery to customers: To be first time right on all internal and external processes regarding banking and investment requirements of mapped clients.
Complete ownership for internal and external coordination in order to meet service and transaction requirements of all clients
Service Relationship Management for all clients walking to the branch on a preferential basis and wait-time + turnaround time is minimized. Utilizing the opportunity of client branch visit to showcase technology channels of the bank through channel demonstration
Taking phone calls/emails directly from the client on all client service related area (The position would not move out of the branch for any sales and service related activity). In absence of RM, service RM to be point of contact for clients for service engagement.
To act on Service Triggers and proactively call clients where there is no RM onboard to ensure maintenance of continuity in engagement
To migrate customers on digital platform (mobile banking/ MFonline) in order to build customer stickiness
YF Service RM to identify opportunities/ customer needs in every interaction. To pass on the leads to the Relationship Manager for optimal conversions and enhancing number of products held per client
YES FIRST Service RM to maintain tracker for all open service issues of clients of the branch and update on daily basis for review of BBL.
YES FIRST Service RM to escalate unresolved cases open beyond specified TAT to BBL/ CBSL/ RBSL and YF HO Team.
Qualifications :
Graduation or Post Graduation
Advertising

Click Here to Apply for Yes Bank Jobs 2020 : Relationship Manager Service